Lose extra pounds with the new, non-surgical weight loss procedure.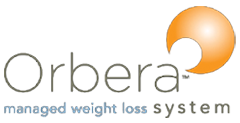 The weight loss journey leaves many people with little support or options in the gap between diet and exercise and bariatric surgery. The Nicholson Clinic now offers a solution to patients caught in that gap. Introducing the ORBERA® Intragastric Balloon. The procedure is a quick, outpatient appointment with a one-week recovery period. After six months, the balloon/balloons are deflated and removed through a non-surgical procedure.
We feel this procedure could greatly benefit those who have attempted more conservative weight reduction alternatives with little success, and be an effective solution for people with a BMI of 27-40. The gastric balloon/s may be a good weight loss option for people who do not qualify or do not want surgery.
The doctors at the Nicholson Clinic are some of the first surgeons in the country to be trained and certified on the gastric balloon procedures. Interested in learning more about the gastric balloon procedure and to find out if it's the right fit for you? The process is quick and simple:
Schedule Consultation: Typically we have openings for consultations within one to two weeks. During this appointment your doctor will ask about your medical history and perform a physical exam to determine which procedure is best for you. Your doctor will also discuss specific risks of each procedure during your consultation.
Dietitian Visit: Patients are encouraged to have a visit with a dietitian. This is included in their fee. We will send a referral and the patient can schedule at their convenience.
Schedule Procedure: Once you've selected the procedure and met with a dietitian, it's time to schedule your balloon procedure. This can typically be scheduled shortly after your consultation.
Please note that after your procedure, patients need to come back for a two week post-operative visit and the removal of the balloon six months later. Patients are encouraged to call or come in as needed for any additional support as well.
At this time, this procedure is not covered by insurance.
Click here for more details about the ORBERA® Intragastric Balloon. Call (972) 494-3100 for more information about ORBERA® Intragastric Balloon or schedule your appointment today.
Women who are pregnant, planning to become pregnant within six months, or breastfeeding should not receive the gastric balloon procedures. Complications that may result from the gastric balloon procedures include the risks associated with any endoscopic procedure and those associated with the medications and methods used in these procedures, as well as your ability to tolerate a foreign object placed in your stomach. Some patients are ineligible to receive the gastric balloon/s. During your consultation, your doctor will determine your eligibility for the device.