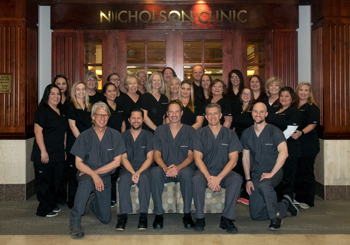 Thank you for your interest in Nicholson Clinic. If you would like to schedule a consultation or have any questions fill out the form below or contact us at:
Main: (972) 494-3100
Fax: (972) 608-0005
Pre-op, Post-op, Billing Questions?
For all pre-op questions, please contact your Patient Care Advocate (PCA).
For post-op medical concerns, please contact the Nicholson Clinic office at (972) 494-3100 and ask to speak to our medical staff. We also have a doctor on call after hours. If you have a medical emergency, please go to the nearest emergency room for immediate medical attention.
For all questions regarding billing, please contact Jackie at (469) 800-5820 or email Jackie@nicholsonclinic.com.
For all other inquiries, please use the form below.
* All fields are required.